Tough Choice (bronze, 50p)
You have been given an image file to analyze.
Figure out how to get the flag.
Analyze it and extract the flag.
---
solution
As this is steganography, check the file with stegsolve. In "red plane 2", a hidden text shows up - "pw: p45w!d#".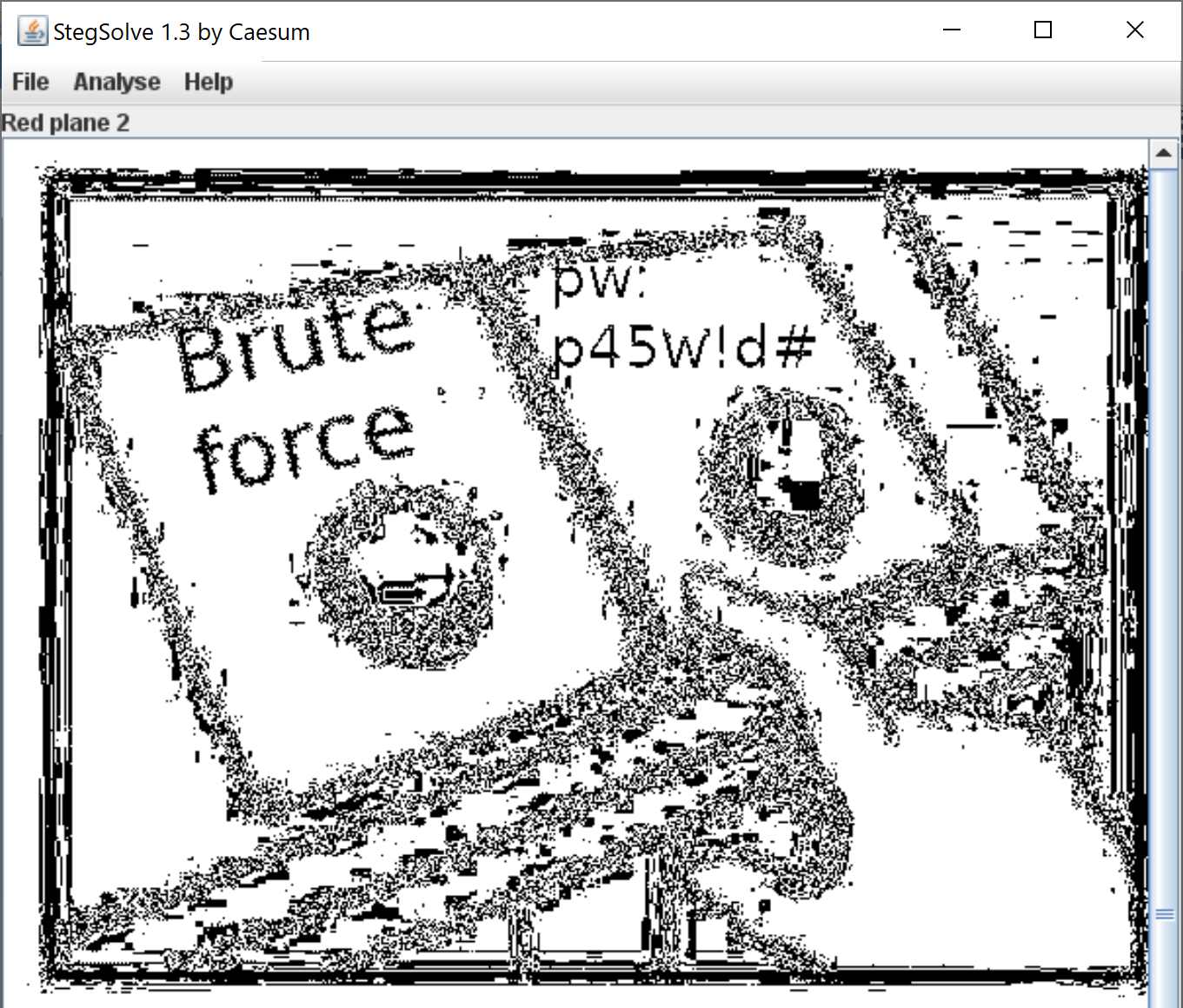 Using this password with steghide, extracts flag.txt, which contains flag.
$ steghide extract -sf tough-choice.jpg
Enter passphrase: p45w!d#
wrote extracted data to "flag.txt".
$ cat flag.txt
Flag is: b4a160e3-d523-42da-8d71-3ffc6374b59a